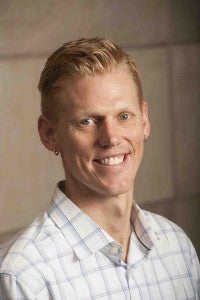 Alex Nord, Ph.D.
I received my Ph.D. from the University of Washington, where I worked with Mary-Claire King, identifying the genetic causes of human diseases and disorders such as autism and schizophrenia.  I did a postdoctoral fellowship at Lawrence Berkeley National Laboratory with Axel Visel, Len Pennacchio, and Eddy Rubin working on mouse models of development and functional genomics. I am interested in the genetic and epigenetic systems that control gene regulation in the brain. I joined the faculty at UC Davis in 2014. I grew up in Seattle, WA and enjoy time away from the lab with my family, taking advantage of living in California through all means of outdoor activities across all seasons. I used to play a lot of ultimate frisbee and soccer.
Email: asnord@ucdavis.edu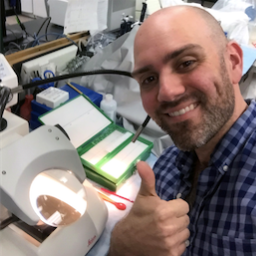 Tyler Stradleigh, Ph.D.
My research career began in a herpetology laboratory in Arizona, where as an undergraduate I worked with wild rattlesnakes in a study of genetic drift. I traded my hiking boots for a lab coat and earned a Ph.D. in Molecular, Cellular, and Integrative Physiology at UC Davis in the retinal physiology and neuroanatomy laboratory of Andrew Ishida. As a postdoctoral researcher in the Nord Lab, my research interests are in brain and retinal neuroanatomy, reporter labeling, and confocal microscopy. I also enjoy reading about history and politics, and sometimes dabble in Latin dancing.
Email: twstradleigh@ucdavis.edu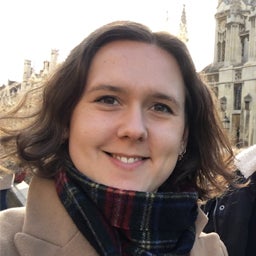 Jess Haigh, Ph.D.
My career in science began at the University of Leeds in the UK where I completed my undergraduate degree in Medical Sciences. Still in Leeds, I then went on to study for a Ph.D. in Neuroscience where I investigated novel ways to target neurons in the CNS via peripheral delivery, utilising both viruses and repurposed bacterial toxins. Then it was time for me explore a little further afield than Yorkshire as a postdoctoral researcher in the Nord lab. My current research interests involve investigating transcriptional enhancers and how they link to neurological disease. When not in the lab I love being outdoors as much as possible, be it gardening, hiking or attempting to take photographs of nature; I am also a very keen cook and baker.
Email: jlhaigh@ucdavis.edu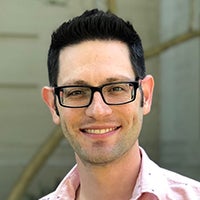 Jason Lambert, Ph.D.
I got my start in science at Southern Oregon University, where I worked in the lab of Dr. Darlene Southworth, using molecular genetic techniques to study the ecology of symbiotic fungi which live in the roots of plants. After completing my bachelor's at SOU, I moved to UC Davis, where I earned a Ph.D. in Biochemistry, Molecular, Cellular, and Developmental Biology in the lab of Dr. Karen Zito, investigating the molecular and cellular mechanisms underlying learning and memory. As a postdoc in the Nord lab, I am exploring how genetic changes impact neurodevelopmental processes both during primate and human evolution and in neurodevelopmental disorders. In my spare time, I enjoy tinkering with old electronics, completing home improvement projects, and making my son laugh.
Email: jtlambert@ucdavis.edu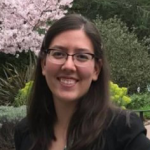 Linda Su-Feher
After graduating from UC Davis as a Biochemistry & Molecular Biology major, I spent time working in basic cardiophysiology research. I decided to pursue a Ph.D. in Biochemistry, Molecular, Cellular, and Developmental Biology at UC Davis and joined the Nord Lab in 2014. I am broadly interested in how gene expression is regulated during brain development and how regulation is perturbed in neurodevelopmental disorders. My current research includes developing high-throughput reporter assays to investigate how sequence variation in enhancers impacts gene expression in the brain. When I'm not in lab, I can be found drawing, listening to podcasts and audio dramas, and hiking around the coast. I am also an active member of scientific equity and outreach programs like ESTEME.
Email: lsu@ucdavis.edu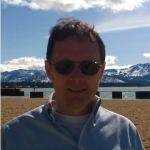 Rinaldo Catta-Preta
Changing gears from a corporate career in agricultural R&D, I decided to develop myself into the fascinating area of computational genetics/neurogenomics. I am interested in using and developing computational statistical approaches for the analysis of genomic, epigenomic and related data related to the developing brain. My current interests lie on the elucidation of the wiring of some transcription factors and enhancers in pre-natal mouse cortical and basal ganglial regions, and on the epigenomic changes in the pre-natal mouse brain associated with challenges to the maternal immune system. When out of work/class, I devote my time to my family and interacting with my son.
E-mail: rpreta@ucdavis.edu | Twitter: @RCatta_Preta | More info about Rinaldo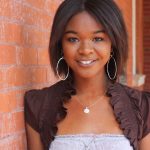 Ayanna Wade
I graduated from Augustana College in my home state of Illinois, where I double majored in Neuroscience and Philosophy. During my time at Augie, I was engaged in multiple research projects largely surveying the psychological underpinnings of memory and other cognitive processes. As a Neuroscience graduate student at Davis, I have become interested in how gene regulation can impact synaptic development, function, and maintenance, as a way to investigate the cellular and molecular underpinnings of cognition in typical development as well as in disease. In my free time I enjoy consuming Japanese food and media, playing video games, singing, learning new languages, and spending time with my wonderful husband and dog.
Email: aawade@ucdavis.edu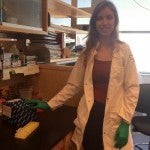 Iva Zdilar
I have a background in neuroscience and a strong interest in neurological diseases. Working in this laboratory I hope to understand the molecular mechanisms behind some of these disorders and eventually work with patients. Some of my other interests include: music, traveling, design, painting, hiking. I also really enjoy volunteering and learning.
Email: izdilar@ucdavis.edu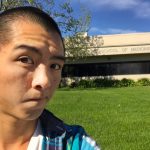 Justin Lim
I graduated from Carleton College in the spring of 2016 with a degree in computer science, a background in evolutionary ecology, and an interest in perusing computational biology. My main focuses in this lab are statistically analyzing and managing datasets of gene expression during brain development with the hope of better understanding the causes of neurodevelopmental disorders, building bio-stat pipelines to aid in analysis, and building public browser web apps for our data. In my free time, I am a semi-professional Ultimate Frisbee player for the San Francisco Flamethrowers, and I keep to my ecology roots by taking pictures of domesticated animals around Davis, including squirrels, rabbits, and the occasional turkey.
Email: kjulim@ucdavis.edu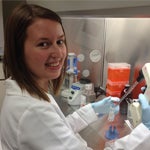 Sarah Morse
I first became interested in epigenetics and neurobiology during my undergraduate studies at the University of Alabama at Birmingham. I went on to earn my MS degree from UAB researching the role of histone modifications in age-related memory decline. After graduation, I worked as a technician at the Johns Hopkins University and next as a lab manager at the University of California, Irvine where I studied hematologic malignancies. After several years in cell biology labs, I joined the Nord Lab to get back to my molecular biology roots and learn more about genomics. When I'm not in the lab, you can find me cooking, cycling, hiking my way through the national park system, or hanging out with my dogs.
Email: sjmorse@ucdavis.edu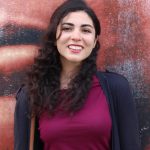 Kimia Akbari
I am a second year Cognitive Science, with an emphasis in Neuroscience, and Sociology double major. My research interests include studying the molecular processes that contribute to the concrete implications of brain functions and neurological diseases. For the future I am interested in attending graduate school in the field of Neuroscience, as well as entering the field of Public Health. In my free time I enjoy baking, reading, writing, playing guitar, and going to concerts.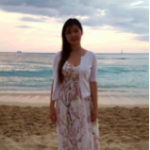 Anh Nguyen
I am a fourth year Microbiology Major and Science and Sociology Minor. My research interests lie in  genetics and the application of gene therapy to treat and investigate genetics diseases. After my undergrad, I hope to enter medical school and do research as an MD/PhD. In my free time I enjoy running, reading, movies, and writing.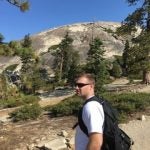 Michael Sramek
I am a third year transfer student majoring in Genetics and Genomics with a minor in Education. I am interested in research pertaining to the study of epigenetic inheritance patterns especially when it comes to behavior. After I complete my degree program at UC Davis, I hope to continue with my education in medical school with the goal of eventually teaching and practicing medicine. When I'm not studying, I love to be outdoors hiking or camping; I also enjoy exercising and the occasional lazy day.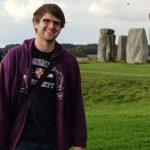 Ryan Ward
I graduated from UC San Diego in 2016 with a B.S. in Human Biology. While working in this laboratory, I hope to further my knowledge and understanding of molecular mechanisms behind neurological disorders. In the near future, I plan to continue my education by attending medical school. In my free time I enjoy backpacking, skiing, playing classical guitar, video games and reading.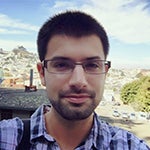 Vasco Morais
I am a fourth year transfer student majoring in Genetics/Genomics. Before coming to UC Davis, I spent a few years working with stem cells and doing research in academia and industry. I am interested in chromatin dynamics, gene regulation, and research on liver enzymes and drug metabolism. After graduating, I plan on pursuing a Ph.D. in pharmacogenomics. I am an avid musician and spend my time playing clarinet, jazz guitar, and piano. I also love fishing, hiking, kayaking, and generally being outdoors.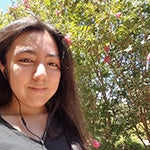 Diana Quintero
I am a third-year Biological Sciences Major. I am currently interested in how gene regulation is involved in neurological diseases, and how treatments for these diseases can be develop. After undergrad, I hope to get into grad school in the realm of molecular biology. In my free time, I like to watch interesting shows, journal, and read.
---
Staff, Student, and Postdoc Alumni
Andrea Gompers, Ph.D. 
Christopher Cowing-Zitron
Jasmine Garcha
Undergraduate Alumni
Alex Mawla
Shreya Louis
Raychelle Laureano
Yeni Belachew
Leslie Matheu
Danielle Dougan
Lyndon Liu
Paige Morgan