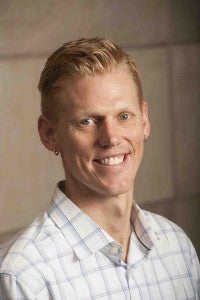 Alex Nord, Ph.D.
I received my Ph.D. from the University of Washington, where I worked with Mary-Claire King, identifying the genetic causes of human diseases and disorders such as autism and schizophrenia.  I did a postdoctoral fellowship at Lawrence Berkeley National Laboratory with Axel Visel, Len Pennacchio, and Eddy Rubin working on mouse models of development and functional genomics. I am interested in the genetic and epigenetic systems that control gene regulation in the brain. I joined the faculty at UC Davis in 2014. I grew up in Seattle, WA and enjoy time away from the lab with my family, taking advantage of living in California through all means of outdoor activities across all seasons. I used to play a lot of ultimate frisbee and soccer.
Email: asnord@ucdavis.edu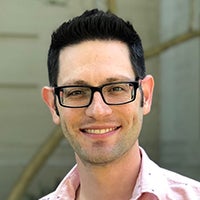 Jason Lambert, Ph.D.
I got my start in science at Southern Oregon University, where I worked in the lab of Dr. Darlene Southworth, using molecular genetic techniques to study the ecology of symbiotic fungi which live in the roots of plants. After completing my bachelor's at SOU, I moved to UC Davis, where I earned a Ph.D. in Biochemistry, Molecular, Cellular, and Developmental Biology in the lab of Dr. Karen Zito, investigating the molecular and cellular mechanisms underlying learning and memory. As a postdoc in the Nord lab, I am exploring how genetic changes impact neurodevelopmental processes both during primate and human evolution and in neurodevelopmental disorders. In my spare time, I enjoy tinkering with old electronics, completing home improvement projects, and making my son laugh.
Email: jtlambert@ucdavis.edu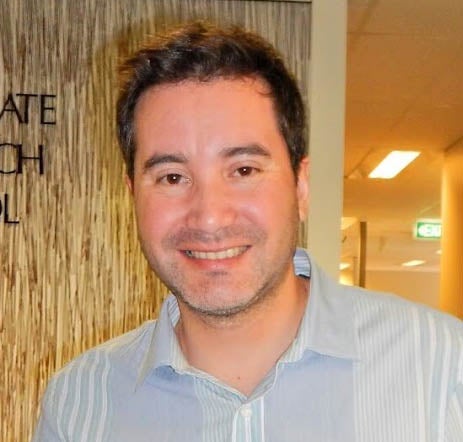 Cesar Canales, Ph.D.
I am a developmental biologist with interest in molecular mechanisms and gene regulation that govern physiopathological processes in neurodevelopmental disorders. Originally from Chile, I received my Ph.D. in Medical Sciences from UNSW, Australia where I studied the neurological and somatic functions of the gene GTF2IRD1 and its contribution to Williams Beuren Syndrome pathology. My research interest as a postdoctoral researcher in the Nord lab is in the study of mouse models relevant to Autism Spectrum Disorder (ASD) and characterization of phenotypic consequences of maternal immune activation (MIA) in the developing brain. When not in the lab, I am most likely spending time with my family or riding my bike in town or country roads around Davis area.
Email: ccanales@ucdavis.edu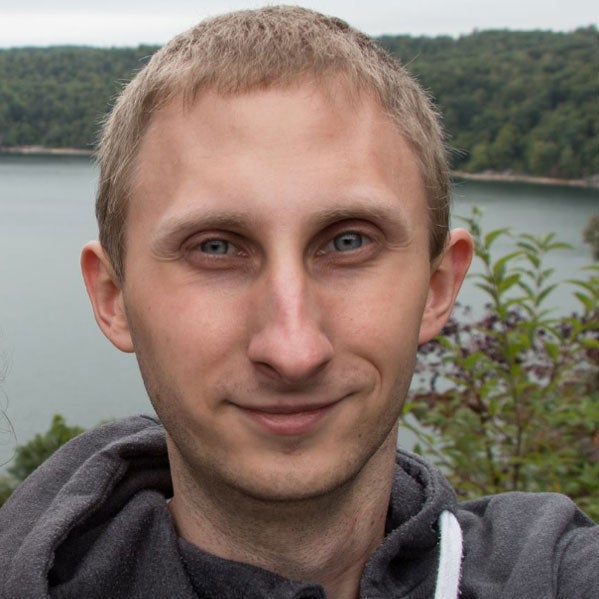 Karol Cichewicz, Ph.D.
I received my PhD from the University of Virginia where I worked with Dr. Jay Hirsh on identifying compensatory mechanisms responding to the loss of dopamine in our fruit fly model of Parkinson's disease. During my doctoral studies I used genomic, transcriptomic, and behavioral approaches. I also developed a software for analyzing Drosophila behavior. In the Nord lab I am studying the developmental processes in a mouse model relevant to Autism Spectrum Disorder (ASD) and Schizophrenia (SZ) induced by the maternal immune activation (MIA). I am interested in studying physiological processes in the brain using functional genomics and molecular biology techniques. In my free time I enjoy the nature and wildlife of California, cooking, and spending time with my family.
Email: kcichewicz@ucdavis.edu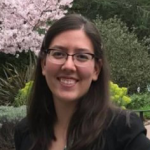 Linda Su-Feher
After graduating from UC Davis as a Biochemistry & Molecular Biology major, I spent time working in basic cardiophysiology research. I decided to pursue a Ph.D. in Biochemistry, Molecular, Cellular, and Developmental Biology at UC Davis and joined the Nord Lab in 2014. I am broadly interested in how gene expression is regulated during brain development and how regulation is perturbed in neurodevelopmental disorders. My current research includes developing high-throughput reporter assays to investigate how sequence variation in enhancers impacts gene expression in the brain. When I'm not in lab, I can be found drawing, listening to podcasts and audio dramas, and hiking around the coast. I am also an active member of scientific equity and outreach programs like ESTEME.
Email: lsu@ucdavis.edu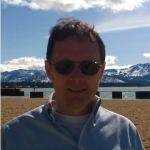 Rinaldo Catta-Preta
Changing gears from a corporate career in agricultural R&D, I decided to develop myself into the fascinating area of computational genetics/neurogenomics. I am interested in using and developing computational statistical approaches for the analysis of genomic, epigenomic and related data related to the developing brain. My current interests lie on the elucidation of the wiring of some transcription factors and enhancers in pre-natal mouse cortical and basal ganglial regions, and on the epigenomic changes in the pre-natal mouse brain associated with challenges to the maternal immune system. When out of work/class, I devote my time to my family and interacting with my son.
E-mail: rpreta@ucdavis.edu | Twitter: @RCatta_Preta | More info about Rinaldo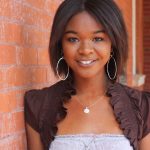 Ayanna Wade
I graduated from Augustana College in my home state of Illinois, where I double majored in Neuroscience and Philosophy. During my time at Augie, I was engaged in multiple research projects largely surveying the psychological underpinnings of memory and other cognitive processes. As a Neuroscience graduate student at Davis, I have become interested in how gene regulation can impact synaptic development, function, and maintenance, as a way to investigate the cellular and molecular underpinnings of cognition in typical development as well as in disease. In my free time I enjoy consuming Japanese food and media, playing video games, singing, learning new languages, and spending time with my wonderful husband and dog.
Email: aawade@ucdavis.edu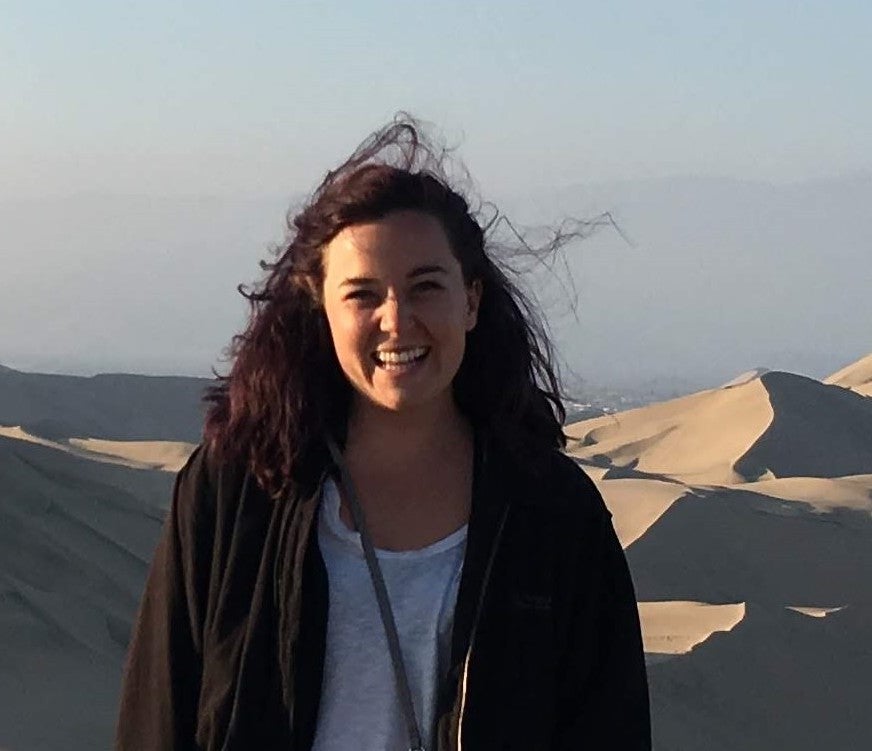 Tracy Warren
I joined UC Davis's Neuroscience Ph.D. program in 2018 after graduating from UC Berkeley with a psychology degree and subsequently working in a psychiatry lab at UCSF. As a graduate student in the Nord lab, I am highly interested in understanding how genomic regulation of biological pathways in the brain results in the development of psychiatric disease. I'm an avid fan of anything coffee, linguistics, or Harry Potter, and in my spare time you can catch me hanging out on my balcony with my burgeoning vegetable garden.
Email: tlwarren@ucdavis.edu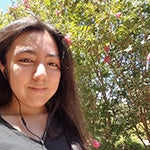 Diana Quintero
I am a fifth-year Biological Sciences major and Professional Writing minor. I am currently interested in how gene regulation is involved in neurological diseases and finding strategies to treat these diseases. After undergrad, I hope to get into grad school in the realm of biomedical sciences. In my free time, I like to watch funny videos, write poetry, and read.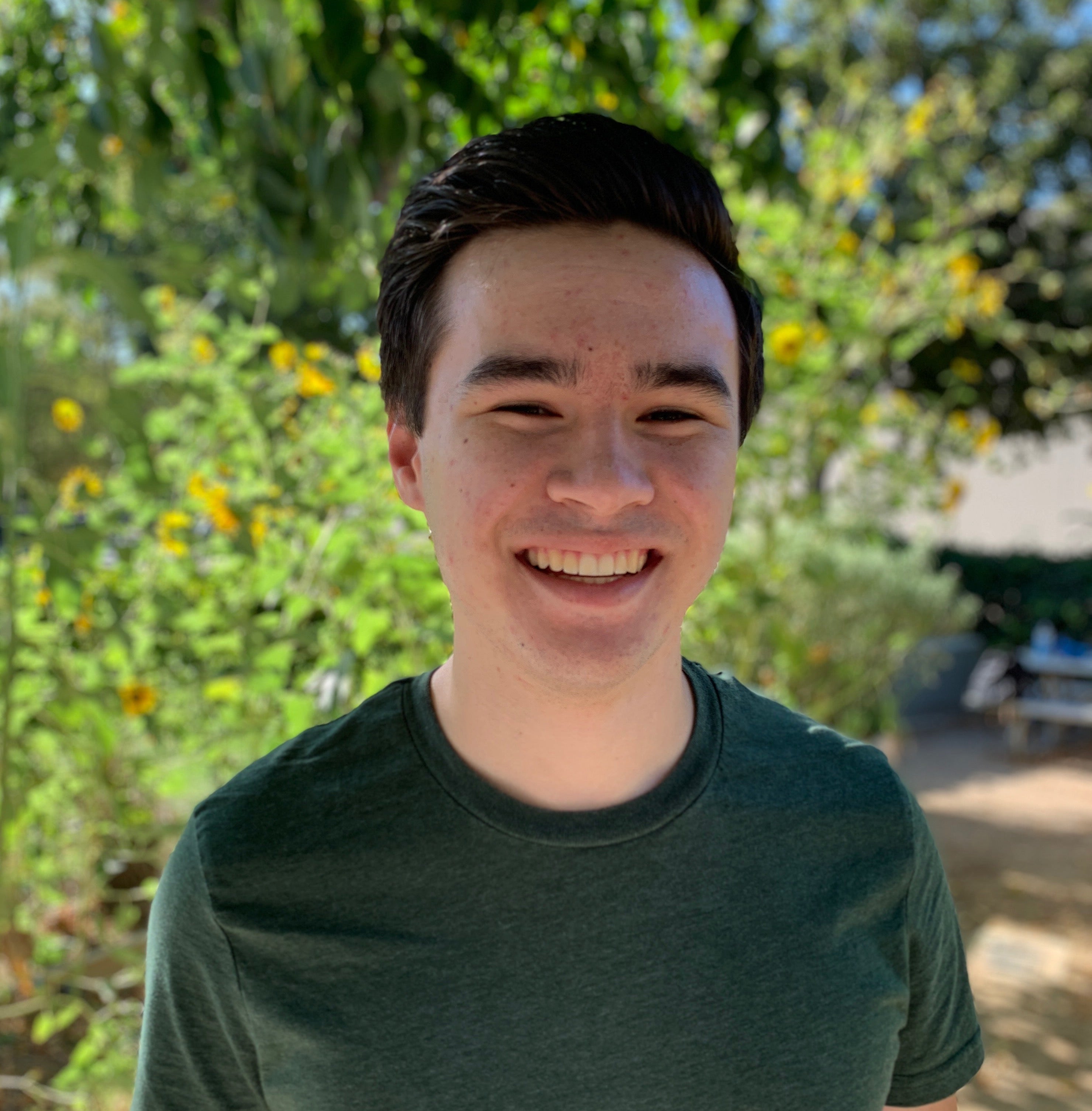 Jack Goon
I am a third-year Genetics and Genomics major with a computer science minor. I am interested in the intersect between computer science and biology, and also interested in human genetics. While I still don't know what my future holds after undergrad, I am definitely interested in doing more research. I really enjoy learning new skills and meeting people! Outside of school and lab, I like to rock climb, hike, workout, and hang out with friends.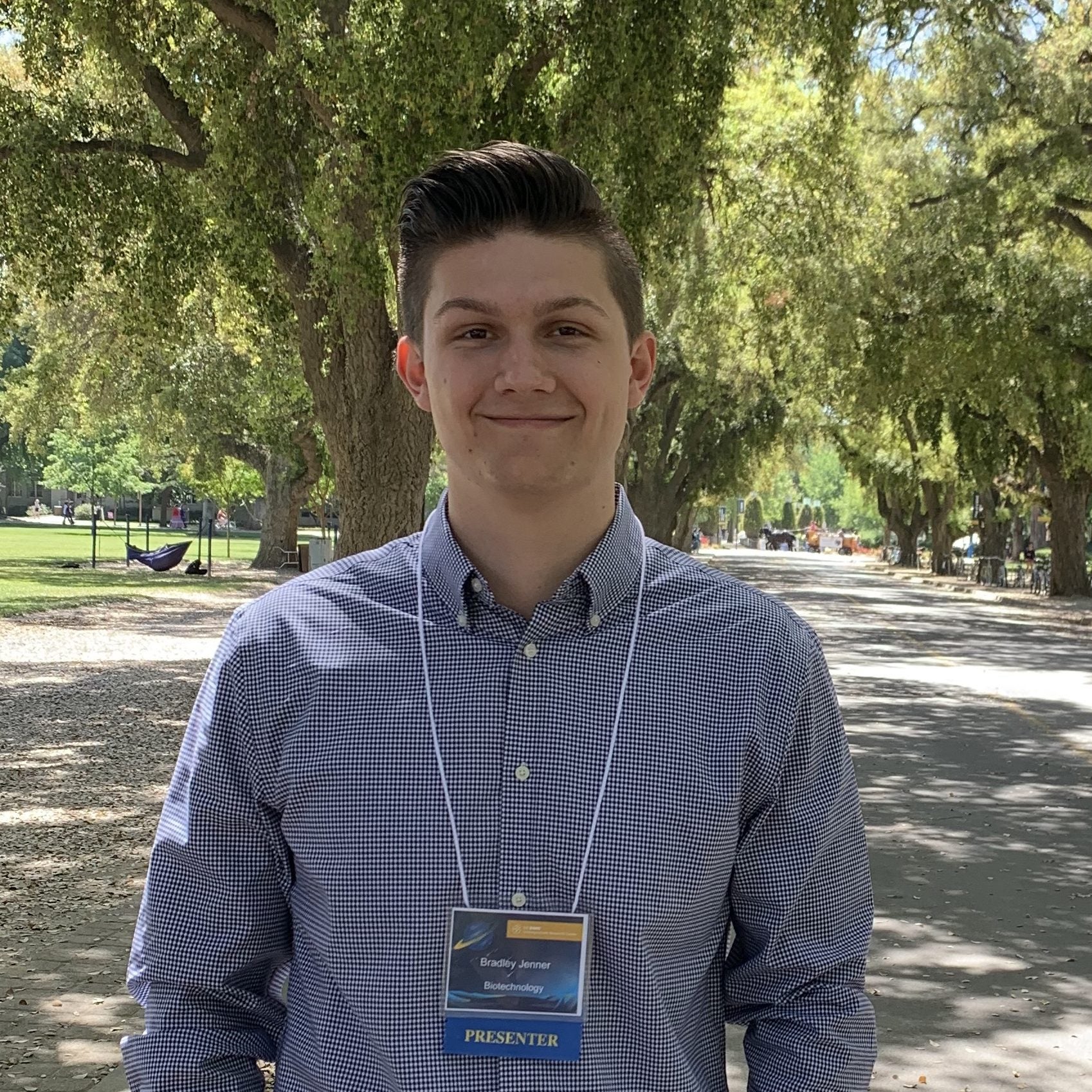 Bradley Jenner
As a third-year undergraduate student majoring in Biotechnology, I am delighted to be working as a Bioinformatics/Computational Biology intern in the Nord Lab. With the help of Rinaldo Catta-Preta, I intend to tackle a variety of computational projects that answer relevant questions in biology. My individual interests include transcriptomics, pathology, and developing bioinformatic methods/tools. Outside of my studies, I enjoy playing guitar in metal bands, cooking delicious vegan meals, and programming. To check out my personal site, click here.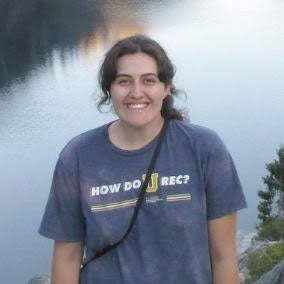 Viktoria Haghani
I am a fourth-year Genetics and Genomics major. My primary interest lies in the CRISPR/Cas9 system and the implications it holds in disease biology and human health. I look forward to getting a PhD in genetics and further exploring my passion for genetics. I am also interested in environmental sciences and actively participate in organizations that promote sustainability. Outside of lab, I enjoy camping, hiking, tennis, swimming, and spending time with my friends and family.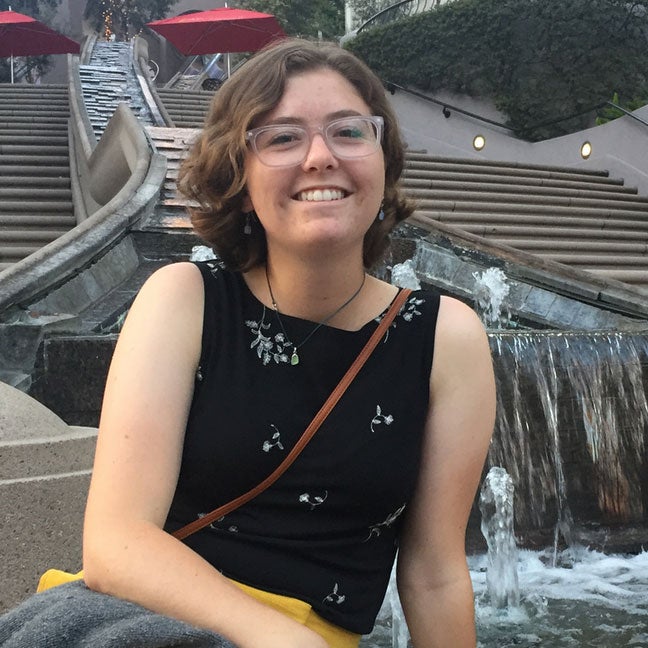 Paris Beauregard
I am a senior transfer, majoring in Neurobiology, Physiology, and Behavior with a minor in English. My research interests pertain to the role of genetics in the development of complex brain disorders, as well as their underlying molecular mechanisms. After completing my BS, I would like to attend medical school, with the intention of becoming a neurologist or psychiatrist. Outside the world of academia, I work in a psychiatric crisis facility, and can often be found babbling about astrology or listening to Harry Potter audiobooks (again).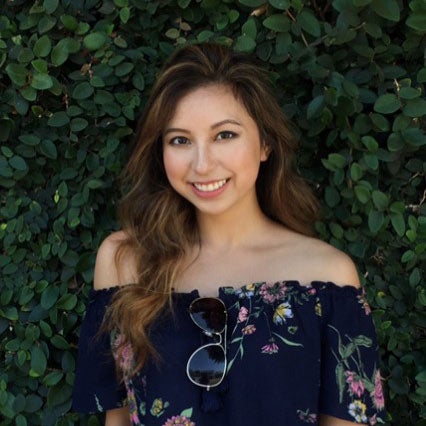 Tina Pham
My name is Tina Pham and I am currently a third year Biological Sciences major and Public Health minor. I will be working under Dr. Karol Cichewicz to study maternal immune activation (MIA) in mice developing (prenatal and postnatal) brains and how it's relevant to Autism Spectrum Disorder (ASD). After completing my B.S., I hope to pursue a career in medicine and to help the underserved population. Apart from school, I enjoy going back to my hometown San Jose to my 3 pups and 1 kitty, hiking, and adventuring to new food and boba places.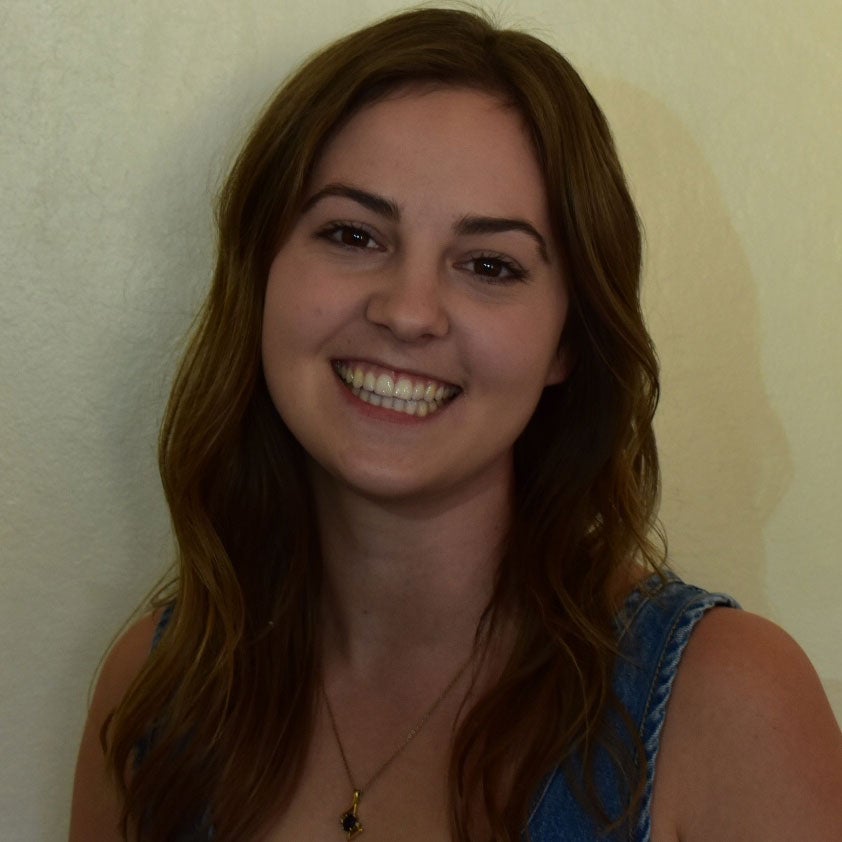 Ellie Kreun
I am a second year transfer student majoring in Psychology with an emphasis in Biology, and a minor in the Spanish language. I plan on pursuing a graduate degree in the realm of Neurobiology. I am interested in neurodevelopmental and psychiatric disorders, and their underlying genetic and neurological causes. I work alongside Cesar Canales on the maternal immune activation project and the study of mouse models as they relate to Autism Spectrum Disorder. Outside of the lab, I can be found reading, practicing yoga, or dreaming of my future travels.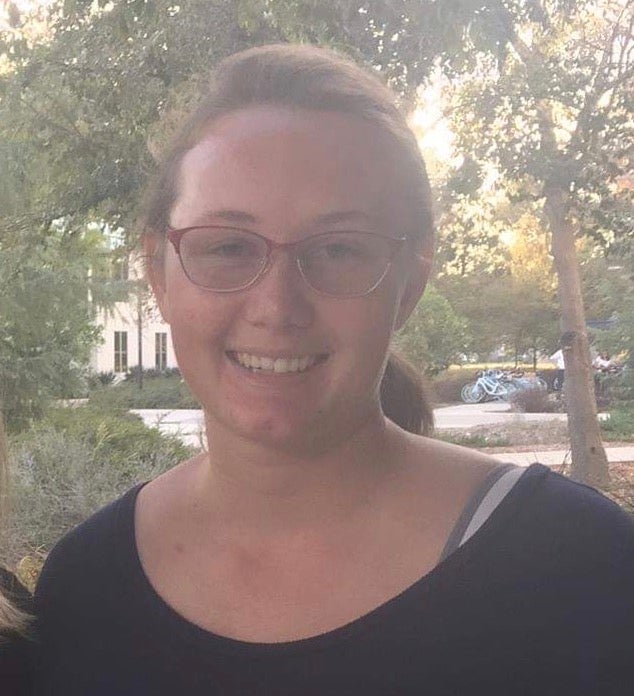 Hannah Parolini
My name is Hannah and I am a third year Biology major this year at UC Davis. I am interested in the ways gene expression influences development and function of internal structures like the brain. After completing my B.S. in Biology my goal is to attend veterinary school. Outside of class my passions include riding horses, playing volleyball, and reading books.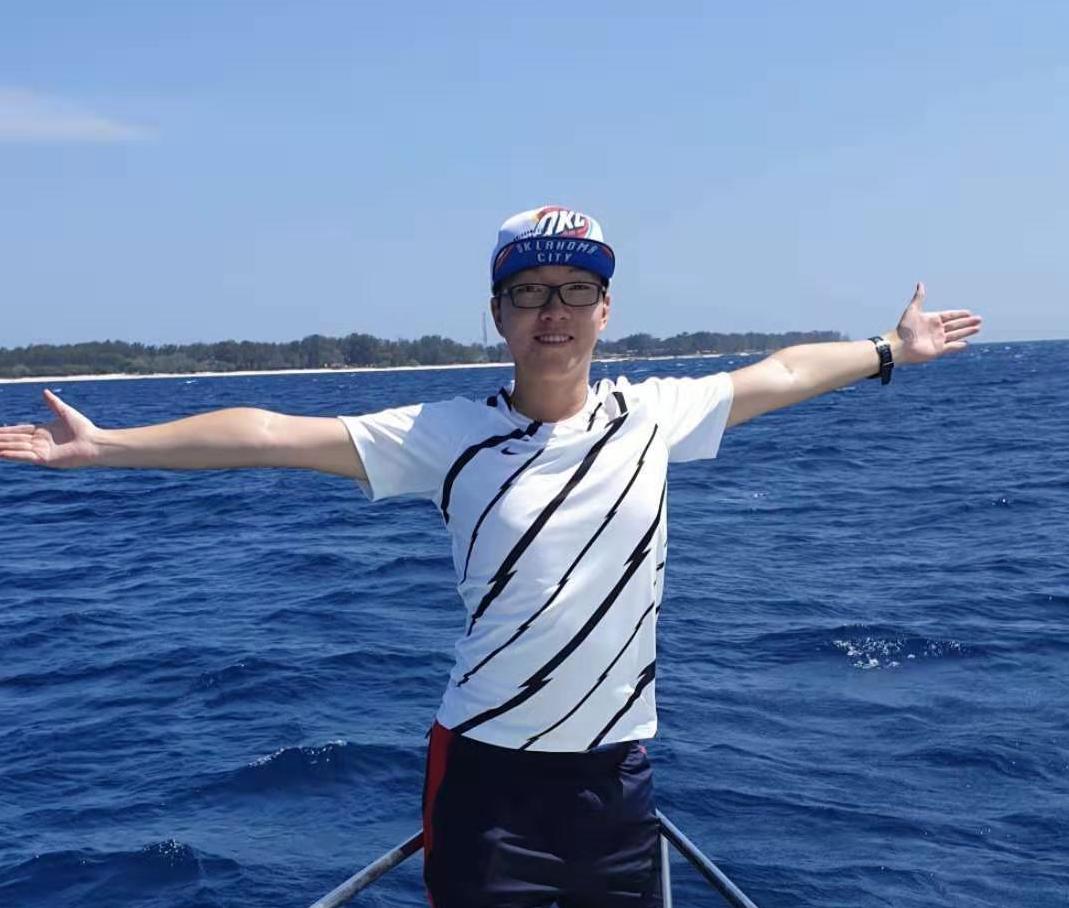 Jiyuan Zhu
I am a second-year Neurobiology, Physiology, and Behavior major, with an emphasis on Neurobiology. My research interest is determining how genes can be a part of creating a huge impact on neurological disorders. After completing my B.S., my goal is to go to medical school and to become a neurosurgeon. Outside of school and lab, I enjoy playing and watching basketball, ice hockey, ping-pong, and badminton.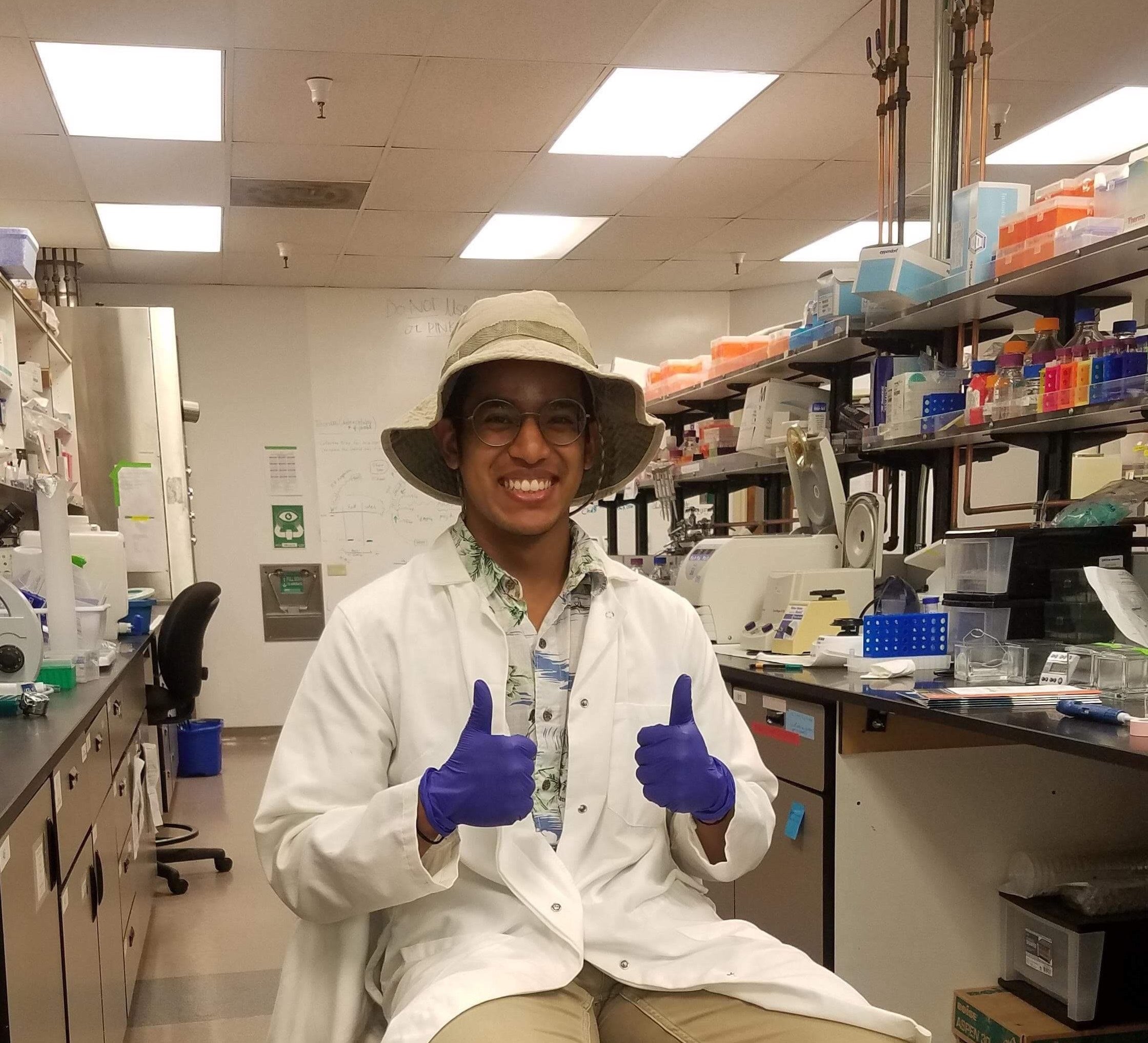 Diwash Shrestha
My name is Diwash and I am a fourth-year Biochemistry and Molecular Biology major. My research interest is how neurodevelopmental dysfunction in humans arises from changes in the genome. After graduation, I intend to apply to medical school. Outside of school, I enjoy reading and being outdoors.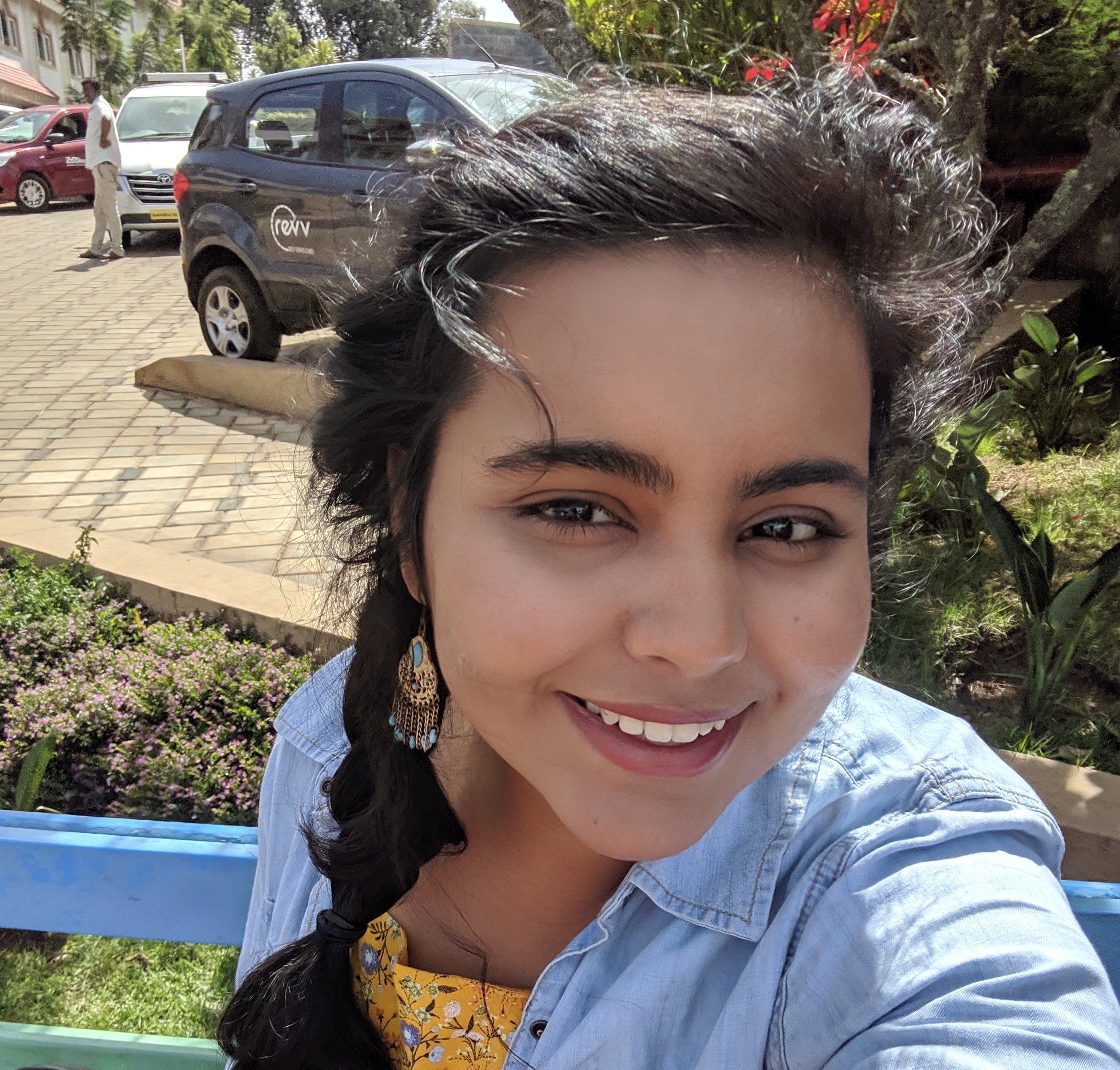 Aditi Goyal
I am a second-year Genetics and Genomics major with a double major in Applied Statistics. Currently, I am fascinated with understanding how wet-lab experiments translate into statistical models, and how we can use big data analysis methods to better understand our data. After undergrad, I plan on pursuing a master's degree, ultimately culminating in a Ph.D. In my spare time, I enjoy spending time in Downtown Davis, meeting new people, and going for a swim.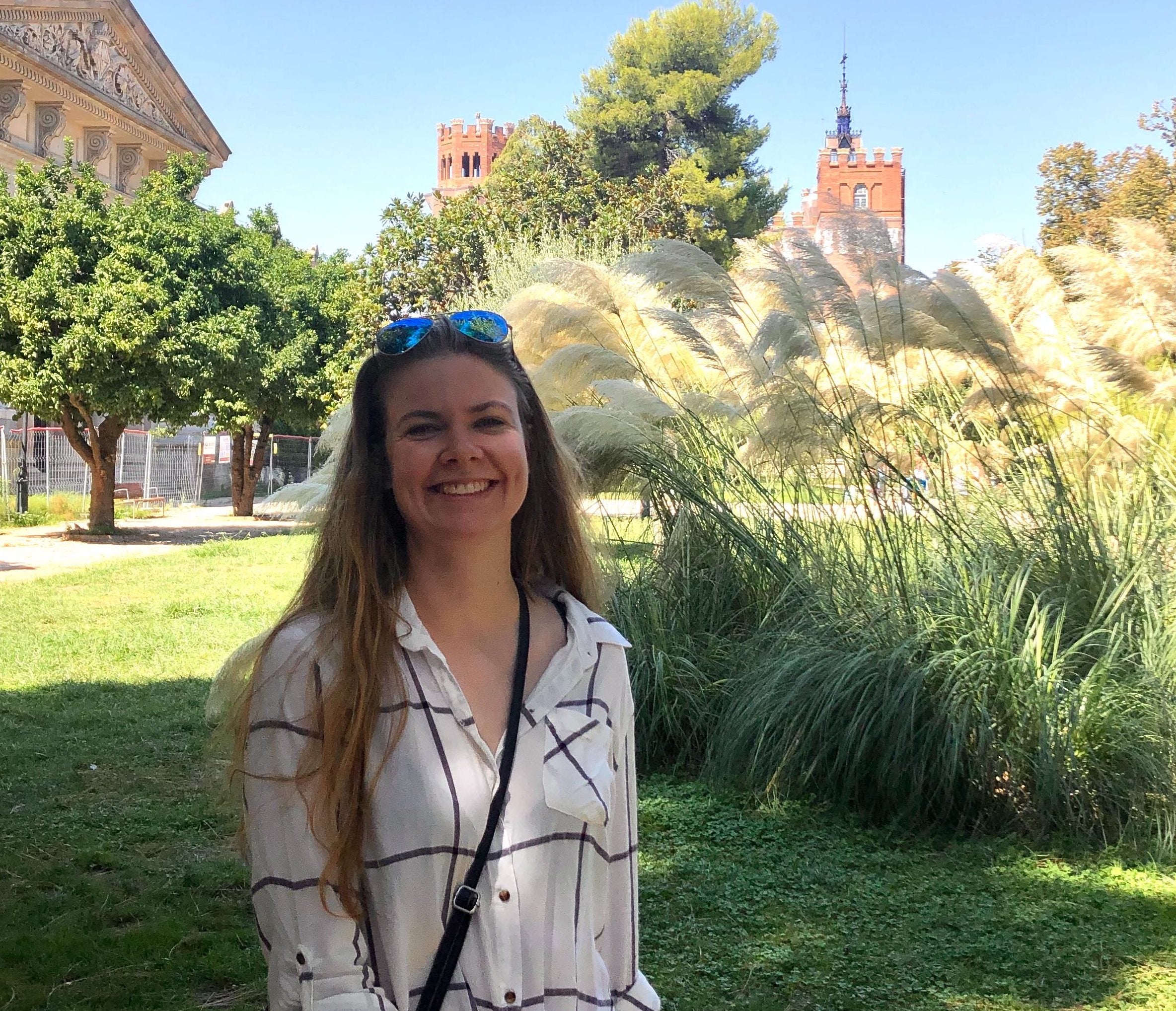 Emma Connolly
I am a fourth year Neurobiology, physiology and behavior major who is interested in neurodevelopmental disorders. I have previously worked in labs studying effects of maternal immune activation and I am excited to continue researching this topic along side Cesar Canales. After I graduate I plan to work for a biotech company and possibly pursue higher education in Neurobiology. In my free time you can find me waterskiing, enjoying the outdoors, and spending time with friends.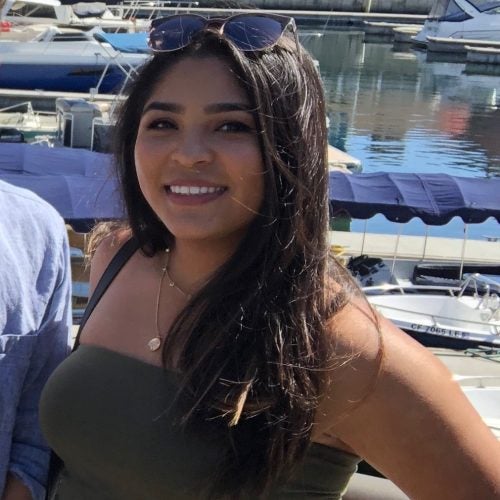 Rebecca Ortiz
I am a second-year Biological Science major student, interested in learning more about gene expression and regulation mechanisms in the brain and how these processes contribute to neurological disorders such as schizophrenia and ASD. Once I graduate, I plan to go to medical school to become a pediatrician. In the future I would also like to add a research component to my clinical training. In my free time, I love to explore new places, go to concerts, and play volleyball and soccer.
---
Staff, Student, and Postdoc Alumni
Justin Lim
Tyler Stradleigh, Ph.D.
Andrea Gompers, Ph.D.
Christopher Cowing-Zitron
Jasmine Garcha
Jess Haigh, Ph.D.
Sarah Morse
Iva Zdilar
---
Undergraduate Alumni
Michael Sramek
Ryan Ward
Vasco Morais
Anh Nguyen
Kimia Akbari
Alex Mawla
Shreya Louis
Raychelle Laureano
Yeni Belachew
Leslie Matheu
Danielle Dougan
Lyndon Liu
Paige Morgan
Samrawit Agezew
Hafsa Mir
Nick Wong
Spencer Moss
Lauren Hobbs